FOR IMMEDIATE RELEASE:
Saturday, October 31, 2020
CONTACT: Liz Doherty
Forest Flashbacks: COVID Case at Dan Forest Rally, Terrible Attendance Record Makes News
RALEIGH — Forest Flashbacks aims to provide a snapshot of Dan Forest's week in review. Here are the toplines from this week:
PolitiFact Rates Claim that "Dan Forest Missed Nearly Half of SBE Meetings During Pandemic" TRUE
PolitiFact

fact-checked

Gov. Cooper's claim that Dan Forest missed nearly half of State Board of Education meetings during the pandemic and rated it "TRUE." Forest's attendance record fits into an established, concerning pattern.

At the meetings that he missed, the State Board of Education voted on new graduation requirements, remote learning guidelines, GPA calculations, and made changes to testing and grading. 
On several occasions, Forest was giving interviews on conservative radio and Fox Business at the same time as the meetings he missed. On at least two separate days where Forest failed to show up to the State Board of Education meeting, he found the time to squeeze in multiple campaign fundraisers.   
COVID-19 Case Linked to Dan Forest Rally, Debunking Forest's Claims There Hasn't Been "A Single Instance"
Forest Says First Order of Business If Elected is to "Talk Public Health In General" (?)
During a radio interview, Forest said the first thing he'd work on as governor: "Start talking about public health in general, not just coronavirus health." However, on the campaign trail, Forest has disregarded health and safety in the midst of

flu season

and the

pandemic

.

Forest has disregarded health experts' advice and even his own advice. During the pandemic, he has held over

50 in-person campaign events

with no safety precautions. Forest

went against

his own advice, making it his goal to "shake as many hands as we can" during flu season. 

Forest has

no health plan

.

The Atlantic

reports

"Forest is less clear on exactly what he would have done instead [during the pandemic], or what he would do if there's another outbreak next year."

According

to the

National Journal,

Forest has made it clear that he opposes Medicaid expansion, but refuses to flesh out his position on health care.
Cooper for NC Highlights Why Dan Forest Is Unfit to Be Governor
NC Could Be Next State to Expand Medicaid, Forest and Republicans Block Expansion
Roll Call

reports

that North Carolina could be the next state to expand Medicaid if Democrats flip the NC legislature and re-elect Governor Cooper. Medicaid expansion would provide coverage to over half a million North Carolinians, benefit rural hospitals, and create 40,000 jobs.

Dan Forest and the Republican legislative leadership have

blocked

Medicaid at every turn. While Forest opposes expansion, he

doesn't have a plan

to help those in the coverage gap.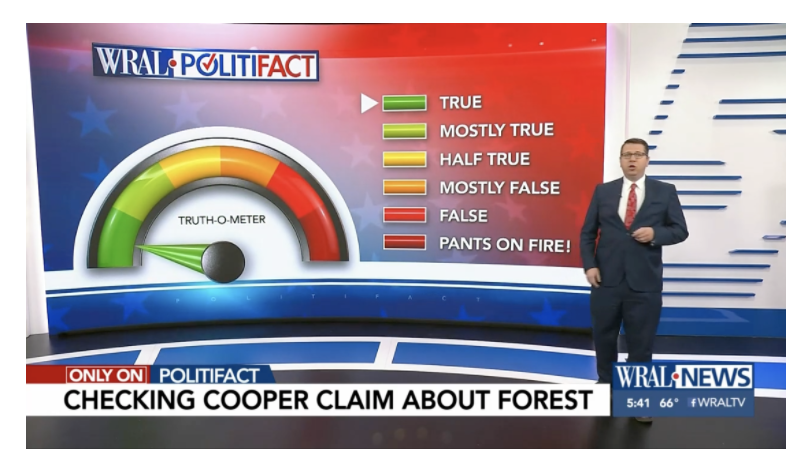 READ.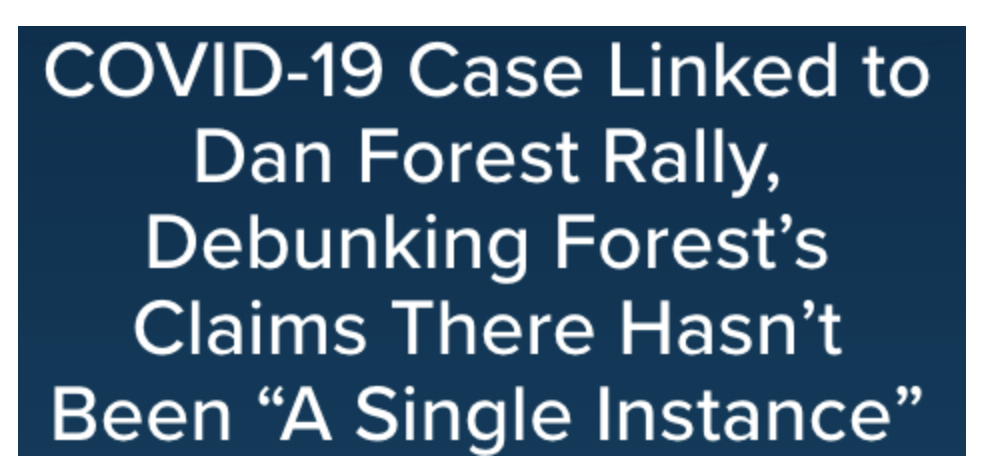 READ.

READ.

READ.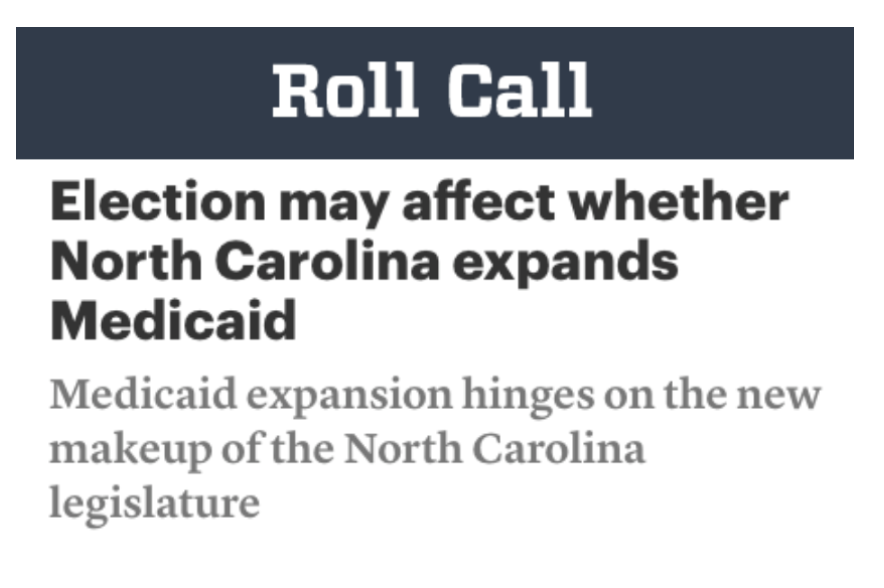 READ.
###