FOR IMMEDIATE RELEASE:
Monday, October 26, 2020
CONTACT: Liz Doherty
Reason #8 Dan Forest is Unfit to Be Gov: Thinks Protecting People with Pre-Existing Conditions is Not Ample "Moral Justification" for COVID Response
RALEIGH — With 8 days left until Election Day, Cooper for NC is highlighting one reason that Dan Forest is unfit to be governor with each remaining day. There's no shortage of reasons, so note that this list isn't exhaustive. Find even more reasons Forest is unfit to be governor here.
Reason #8: Forest suggested protecting people with pre-existing conditions is not ample "moral justification" for COVID response.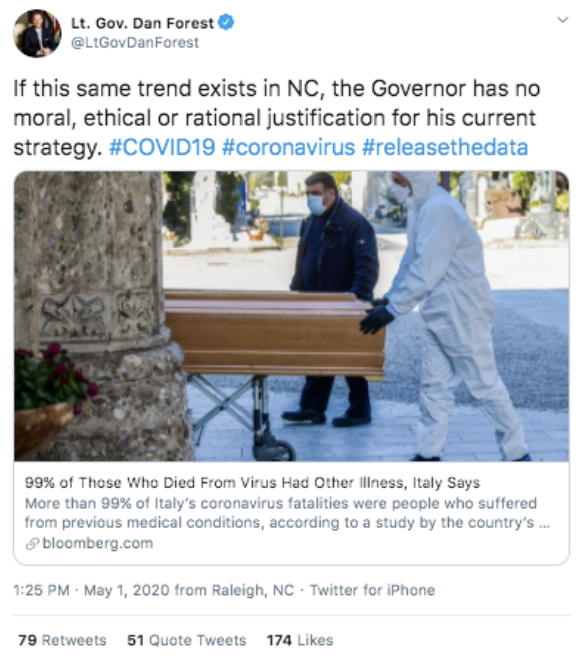 Cooper for NC previously stated:
Dan Forest tweeted a Bloomberg story which outlines that a majority of people who have died from COVID-19 in Italy also had other illnesses, and added his own commentary, "If this same trend exists in NC, the Governor has no moral, ethical or rational justification for his current strategy."
Forest's tweet makes clear that he opposes the swift, decisive action taken by the Governor. Just as bad is the division and confusion his sentiment injects. Plainly and clearly – Forest believes there are North Carolinians that deserve to be protected and there are more than 4 million North Carolinians with a pre-existing condition that do not.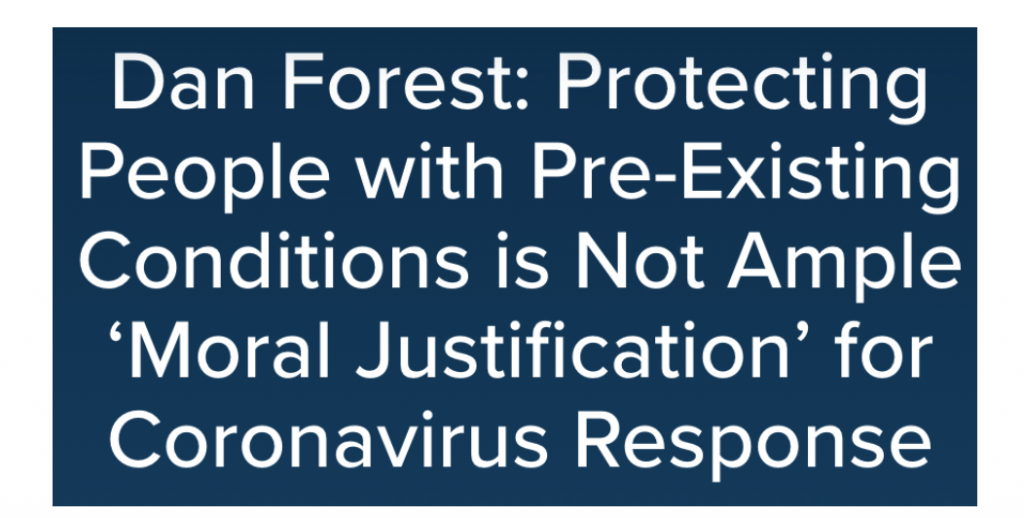 READ.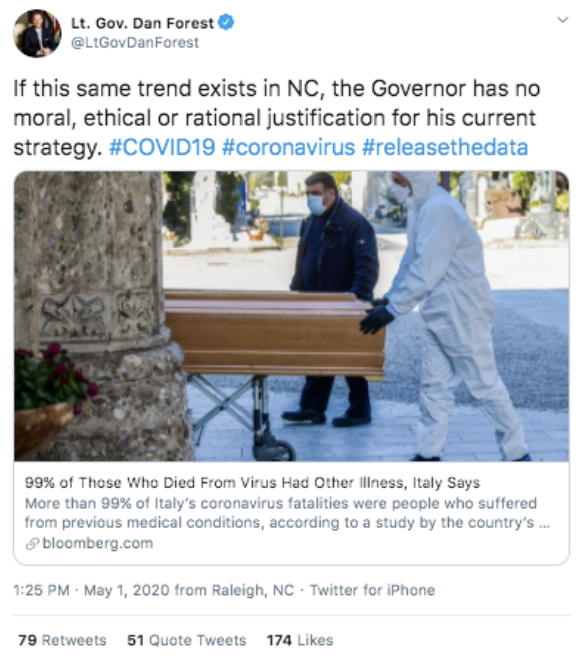 VIEW.
###