FOR IMMEDIATE RELEASE:
Tuesday, October 27, 2020
CONTACT: Liz Doherty
Reason #7: Even Compared to Other Republicans, Forest has Taken Much More Extreme Stances on Reopening
RALEIGH — With 7 days left until Election Day, Cooper for NC is highlighting one reason that Dan Forest is unfit to be governor with each remaining day. There's no shortage of reasons, so note that this list isn't exhaustive. Find even more reasons Forest is unfit to be governor here.
Reason #7: Even compared to other Republicans, Forest, true to form, has taken much more extreme stances on reopening.
The Daily Beast noted Forest's extreme stance on reopening:
"In April, Forest eagerly supported Trump's ambition for an Easter reopening of the economy from the pandemic, even as other Republicans balked at the fast-moving push that the president eventually abandoned himself.
"By late June, Forest was proudly championing an effort to take Cooper to court over his public health executive orders. The lieutenant governor abandoned that charge last month after a court ruled against him."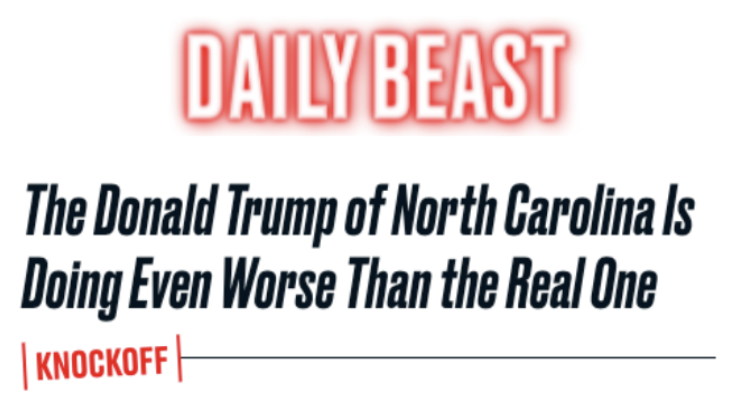 READ.
###