FOR IMMEDIATE RELEASE:
Saturday, October 24, 2020
CONTACT: Liz Doherty
Reason #10 Dan Forest is Unfit to Be Gov: Opposes Medicaid Expansion
RALEIGH — With 10 days left until Election Day, Cooper for NC is highlighting one reason that Dan Forest is unfit to be governor with each remaining day. There's no shortage of reasons, so note that this list isn't exhaustive. Find even more reasons Forest is unfit to be governor here.
Reason #10: Dan Forest opposes Medicaid expansion, blocking health care coverage for over half a million North Carolinians during the pandemic.
While Forest remains opposed to expansion, Forest has no plan for what he'll do to insure North Carolinians in the coverage gap.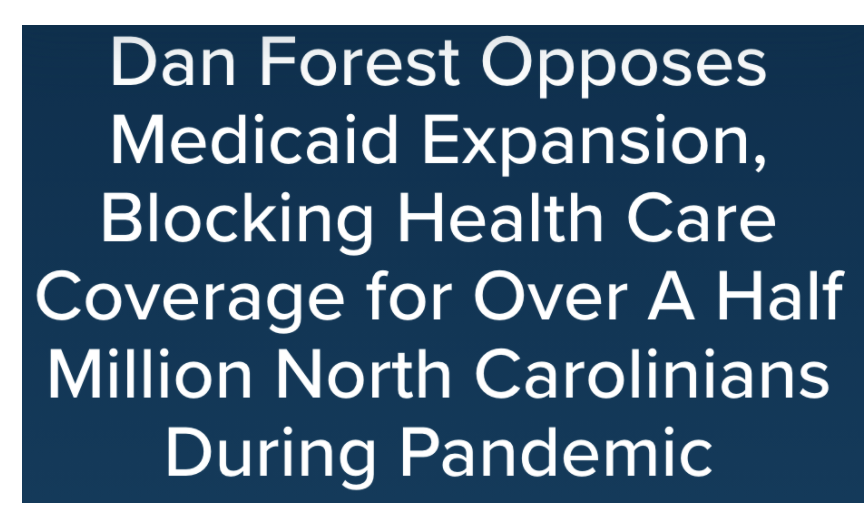 READ.
###