FOR IMMEDIATE RELEASE:
Friday, October 23, 2020
CONTACT: Liz Doherty
Forest Flashbacks: Forest Spreads More Misinformation about COVID-19, Throws His Own Advice Out the Window
RALEIGH — Forest Flashbacks aims to provide a snapshot of Dan Forest's week in review. Here are the toplines from this week:
PolitiFact Rates Dan Forest's Claim that "85% of COVID-19 Patients Wore Masks" FALSE
Forest Throws His Own Advice Out the Window
Will Forest Denounce Mark Robinson's Unhinged Comments?
Forest's Biggest Donor Goes to Jail for Political Bribery
Unsurprisingly, Forest Has No Plan to Protect the Vulnerable From COVID-19
CBC Editorial: Cooper Listens to Medical Experts, Forest Spreads Misinformation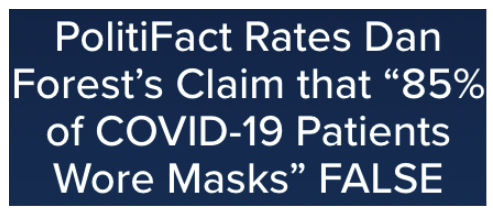 READ.

READ.

READ.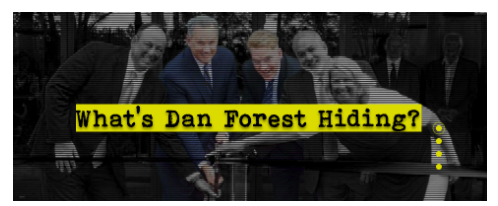 VIEW.

READ.

READ.
###