FOR IMMEDIATE RELEASE:
Thursday, July 16, 2020
CONTACT: Liz Doherty
WRAL: Dan Forest Holds 100+ Person Maskless Event, Returns to In-Person Fundraising
 Forest held an in-person campaign event with over 100 people—with no social distancing or masks—6 days after he was in the same room as a legislator who tested positive for COVID-19
On Tuesday, WRAL reports, Dan Forest held an in-person campaign event with more than 100 people, throwing all meaningful guidance from public health experts out the window, including mask-wearing, social distancing, and avoiding mass gatherings, particularly those indoors.
Last week, the story also notes, Forest presided over the state Senate, sharing the space with Senator Danny Britt, who has since tested positive for COVID-19. WRAL asked Forest if he had been tested before the maskless event. To date, Forest's campaign has failed to return comment.
WRAL adds, "As of Wednesday, Forest's campaign website lists 18 events between now and Sept. 24. Some of them are indoors, where transmission risks are likely higher."
Here's a visual: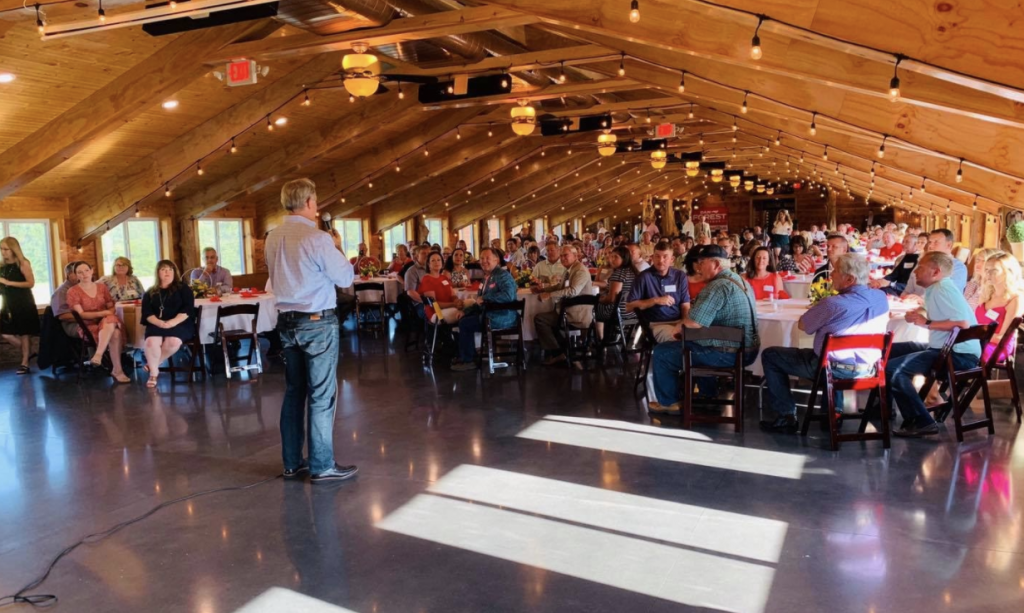 Dan Forest's Campaign Fundraiser (Tuesday, July 14th)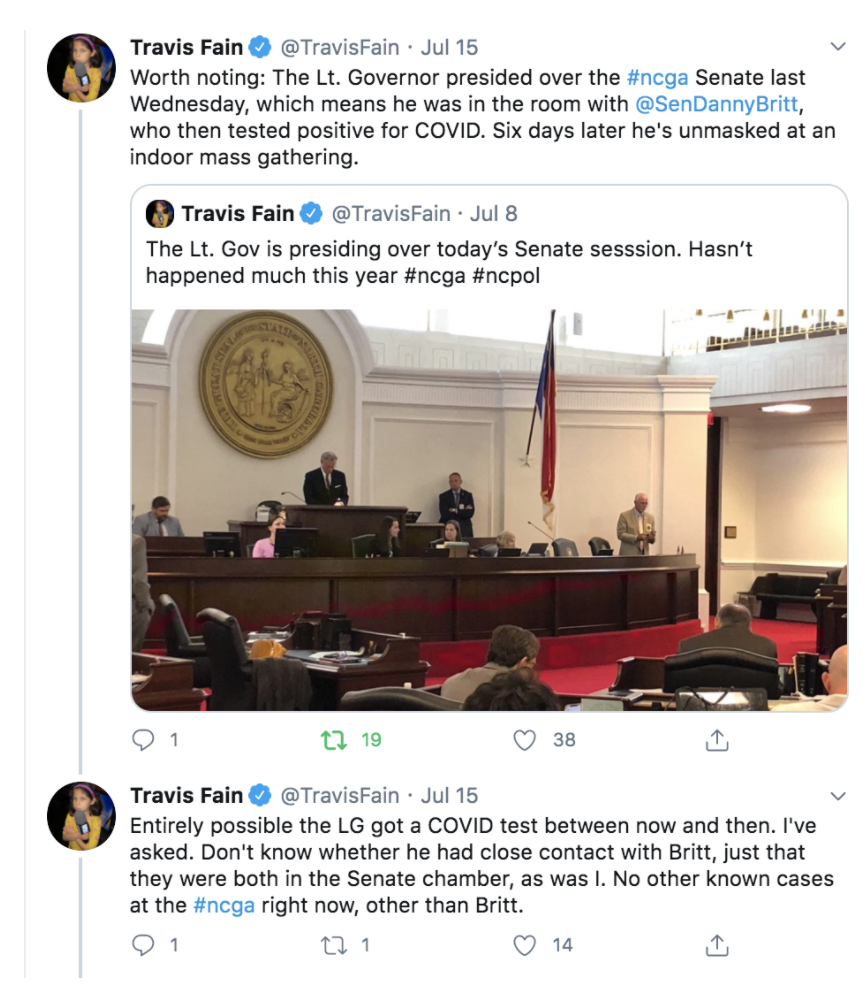 WRAL asks Forest if he's been tested for COVID-19 (Wednesday, July 15th)
READ MORE: "WRAL: Forest, back on the campaign trail, draws maskless crowd in Statesville," July 15, 2020.
###