FOR IMMEDIATE RELEASE:
Thursday, September 3, 2020
CONTACT: Liz Doherty
NEW: Dan Forest's Attendance Stats As Lt. Governor (2013-Present)
Forest skipped work today (again) – stats show these absences fit into a larger, troubling trend
RALEIGH — Today, Dan Forest skipped the Senate Session and a State Board of Education meeting to attend an anti-choice event with Vice President Pence in Raleigh. Statistics reveal his absences today fit into an established, troubling pattern. During his time as Lt. Governor, Forest has consistently failed to meet the minimum requirements for the job.
As Lt. Governor, Forest has MISSED:

*In some years – such as 2014 and during the last few months of 2017 – Forest missed nearly half of Senate sessions. In 2018, he missed over 70% of sessions.
Members of the press have taken notice, routinely expressing surprise when Forest makes an appearance in the Senate: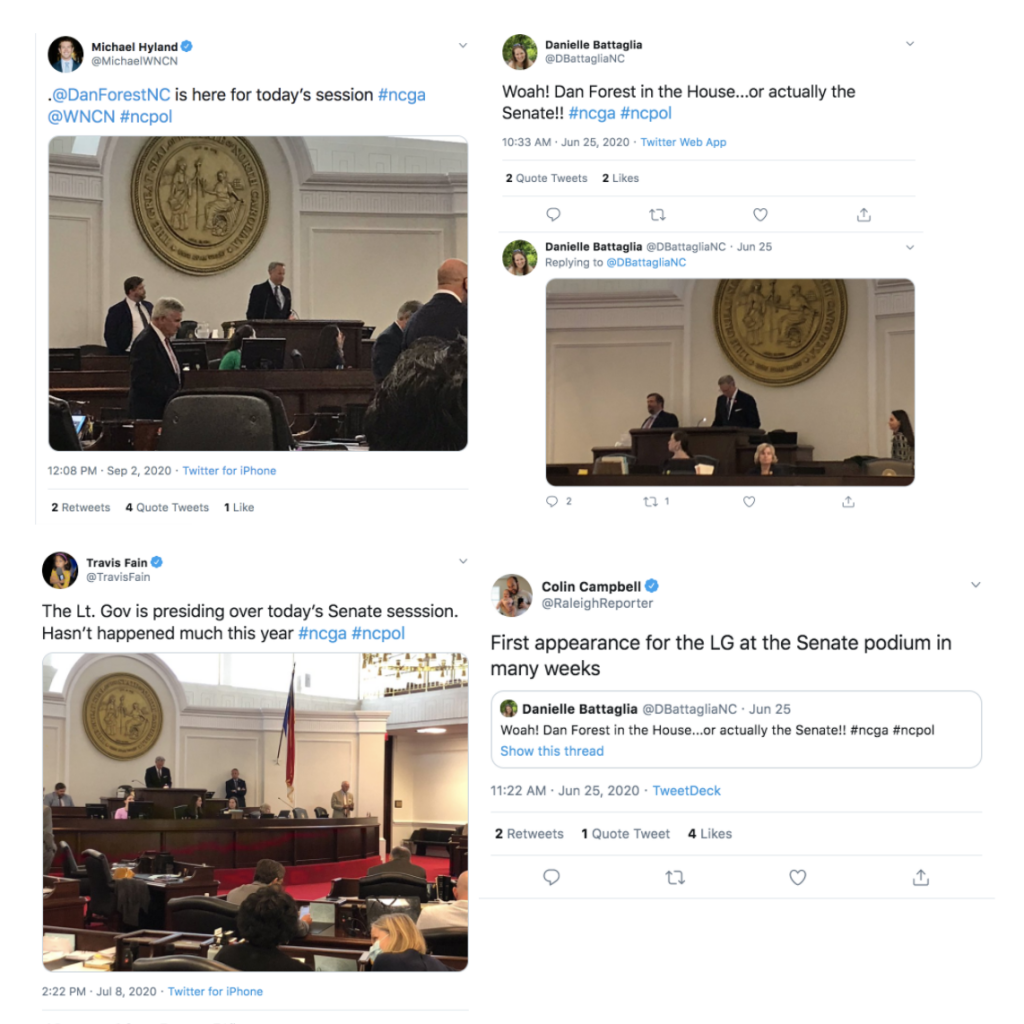 On Wednesday, Forest gave a dramatic goodbye speech about his last time presiding over the Senate. Yet, like the guy in the group project who shows up for the final presentation after not doing any work and then takes full credit, Forest barely ever showed up to work.
Liz Doherty, spokesperson for Cooper for NC, said, "Dan Forest skipping work today to campaign is a disservice to North Carolinians, but it's not new. Forest's troubling pattern of failing to show up to work is disqualifying — he does not deserve a promotion."
###