FOR IMMEDIATE RELEASE:
Friday, July 31, 2020
CONTACT: Liz Doherty
Forest Flashbacks: Working Hard? More Like "Hardly Working"
RALEIGH — Forest Flashbacks aims to provide a snapshot of Dan Forest's week in review. Here are the toplines from this week:
Forest's Attendance Record Contradicts His Claim He'll "Work Hard"
As Forest fails to show up to work, Cooper for NC released a

new spot

, "

Hardly Working

." As Lt. Governor, Forest has missed nearly 200 Senate sessions in five years, over 80% of State Community College Board meetings, and, since the beginning of the pandemic, nearly half of the State Board of Education meetings.
Forest Claims He Spends "70% of His Time on Education" But Skips ~50% of SBE Meetings
Over the weekend, Forest claimed he spends

"70% of his time [as Lt. Governor] on education."

The math

doesn't add up

when you consider all of the meetings he's missed, unless(?) Forest is including all of the time he spent with some of his largest donors, for-profit charter school operators.
Forest Fails to Vote on School Reopening Guidance at SBE Meeting
Forest Describes Major Media Outlets' Coverage As "Insanity"
During a radio interview, when asked for his response to a

recent editorial

, Forest decried that major media outlets in the state, WRAL and the News & Observer, don't deserve his response. He

said

,

"WRAL or the News & Observer generally don't deserve a response to their insanity."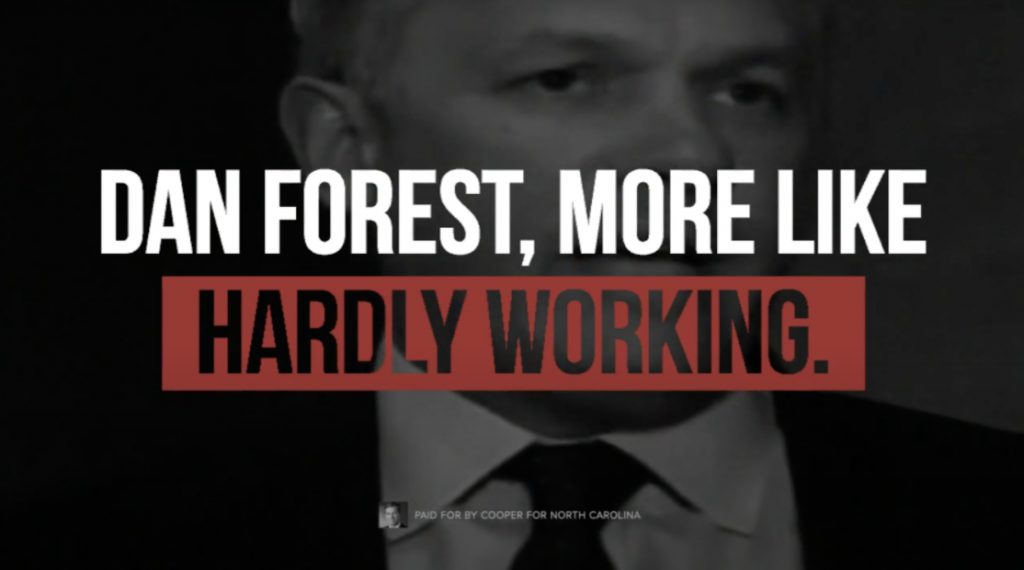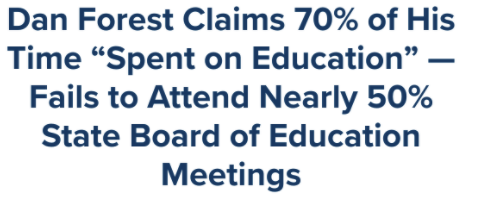 ###