FOR IMMEDIATE RELEASE:
Tuesday, July 14, 2020
CONTACT: Liz Doherty
Cooper for NC Releases First TV Ad: "Commitment" 
RALEIGH — Today, Cooper for NC released its first TV ad, "Commitment," highlighting Governor Cooper's commitment to protecting North Carolinians during the COVID-19 pandemic by ensuring that health care workers get the safety equipment they need, testing is widespread, schools are safe, and small businesses are supported.
Trey Nix, Cooper for NC campaign manager, said, "Governor Cooper continues to prove he is the leader North Carolina needs not only to get us through this pandemic but to rebuild North Carolina even stronger than before."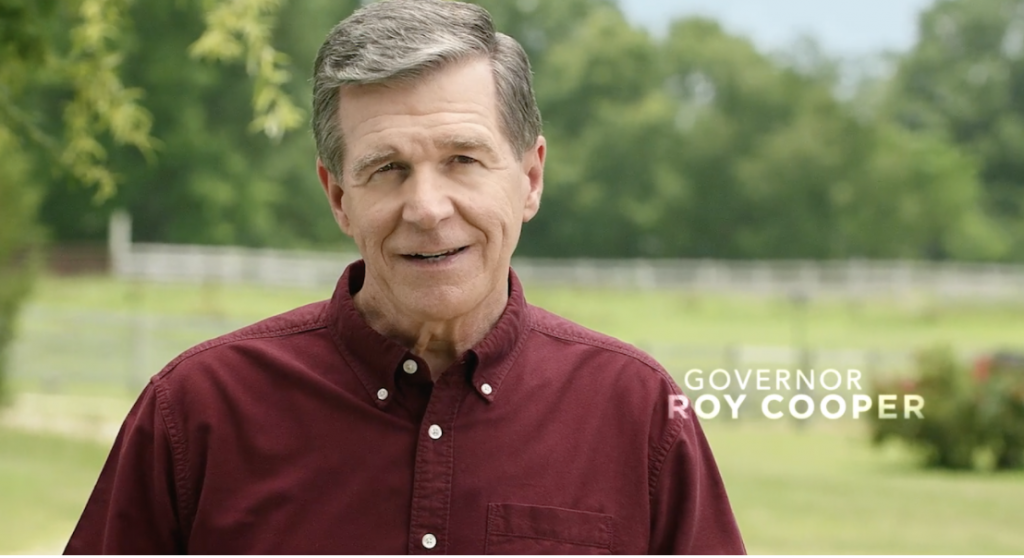 TRANSCRIPT:
[Newscaster 1]: "Governor Roy Cooper held a press conference and declared a state of emergency."
[Newscaster 2]: "This battle to slow this virus is just beginning."
[Newscaster 3]: "Students will keep learning at home through the end of the school year."
[Newscaster 4]: "That brings the total number of cases reported to nearly 73,000."
[Gov. Cooper to camera]: 
As Governor, this is the commitment I've made to North Carolina. 
My priority is protecting lives. 
Our first responders and health care workers will get the safety equipment they need. 
We'll ensure that testing is widespread, and we won't let politics compromise safety. 
We'll make sure our schools are safe, and we have to support our small businesses.
These are challenging times, but you deserve honest answers and decisive action, so we come out of this with a stronger economy that works for everyone. 
With better jobs, more access to health care, and schools that have the resources to prepare our children for this new world. 
North Carolina will rebuild, and we'll be even stronger than before. 
###